Wise Institute For Hair Restoration

Jeffrey B. Wise MD, Facs
Double Board Certified in Facial Plastic and Reconstructive Surgery and Otolaryngology Head and Neck Surgery
Over 7,000 Hair Restoration procedures performed including Hair Transplants and Stem Cell Therapies, more than 5,000,000 hair follicles transplanted
NYU School of Medicine Clinical Assistant Professor, Division of Facial Plastic and Reconstructive Surgery--Department of Otolaryngology
Triple Ivy League trained at Yale, Cornell, and the University of Pennsylvania







Regain Your Confidence with Hair Loss Solutions
Dr. Wise is vastly experienced and has become a trusted leading hair restoration surgeon in NJ and the Tri-state area. If you have lost some or all of your hair, we understand the difficulties and inconvenience this can cause in everyday life. Dr. Wise provides expert evaluation of the follicles and provides natural hair transplant treatments that allow you to regain your youthful appearance with minimal downtime. Dr. Wise uses advanced procedures to restore hair and prevent future hair loss, including FUE, Light Therapy, and Platelet Rich Plasma therapy.
Read Our Reviews
Deanna K.
I had an FUE transplant at the Wise Center. The doctor was true to his word and extremely diligent and delivered results that I am extremely happy with.
Ada J.
The process was way easier than I ever imagined, and the results are better than I imagined, and I am only half way through. I cannot wait to see what my hair looks like in another 6 months!
Patient from NJ
I could not agree more with all of the positive ratings about Dr. Wise. It's all 100 percent true!
Karel
The results went way beyond any expectation I could have imagined. Even my friends who I have not seen me in 6 months or so are shocked with my results. It's incredible. I bow down to Dr. Wise!
RealSelf Patient
It's been 14 months since my FUE procedure. My hairline looks amazing. It looks better at 51 then it did when I was mid 30's!
RealSelf Patient
By the end of the fifth month, my hair was growing to the point that I needed a haircut. It was growing in exceptionally well. I am now in my 6th month and it looks amazing. The hair has really filled in and is still getting thicker.
RealSelf Patient
My experience was excellent. Dr Wise is a caring and honest doctor. His staff members are wonderful as well. If Dr. Wise can help you with a hair loss treatment, do not hesitate to go for it.
The Wise Choice
After performing thousands of hair restoration procedures, you can be confident that Dr. Wise willl confidentially consult with you to determine the best hair restoration solutions and procedures for your situation. Because all of our patients experience different levels of hair loss, we work with you to create an outcome specific to your situation and your expectations. Using state-of-the-art techniques, our range of solutions includes complimentary low level light therapy to facilitate the revival of hair growth after your hair restoration procedure with Dr. Wise.
Using donor hair, the FUE procedure from Dr. Wise allows you to keep the hair extremely short without any scarring. Ultimately, the hair restoration procedure you choose with Dr. Wise will depend on your age, gender, and your expectations.
Choosing Dr. Wise for your hair restoration surgery or hair loss prevention treatment you can expect:
Minimal downtime
Natural results
Expertise from a Double Board Certified Facial Plastic Surgeon
State-of-the-art Joint Commission Accredited facility
Learn More About Dr. Wise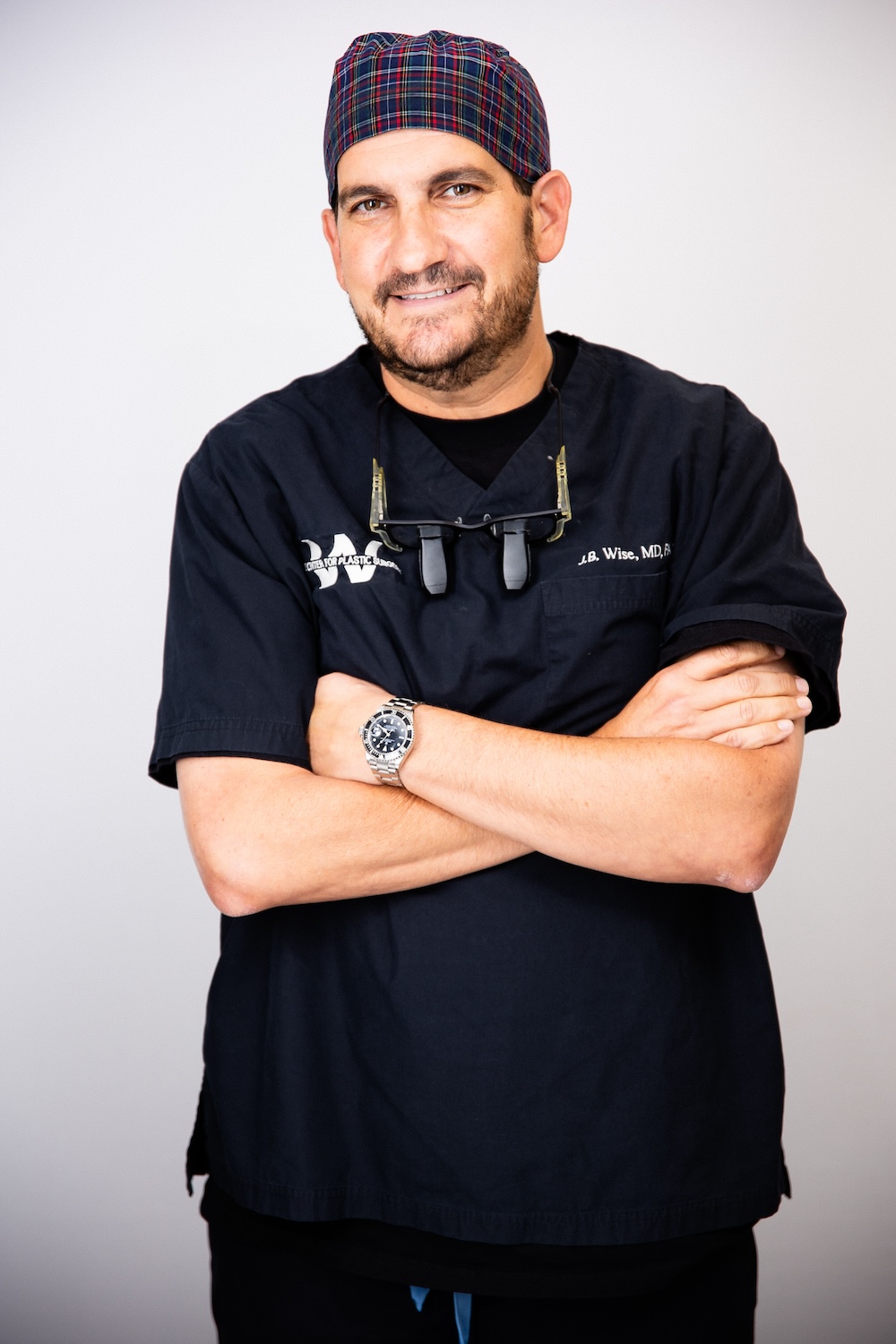 A Comprehensive Approach to Hair Restoration
Dr. Wise is among the most accomplished hair restoration experts in the nation, and employs a comprehensive approach to treating hair loss, including FUE, modern strip restoration techniques, stem cell hair restoration, and treatments for face, and body hair restoration.
Learn More About Hair Restoration
Travel Warning
Beware of traveling overseas for hair transplants. Lured by low prices and a flimsy promise of a successful outcome, patients are increasingly traveling overseas for cut rate hair transplantation. Such patients undergo procedures that are at best poor quality, and at worst completely botched, leaving them scarred and bloody. If you are seeking hair transplantation, please beware of sophisticated websites and false guarantees, while being charged as little as $800 for the procedure. For any further questions, please contact the Wise Institute for Hair Restoration.
1680 Route 23, Suite 120, Wayne, NJ 07470